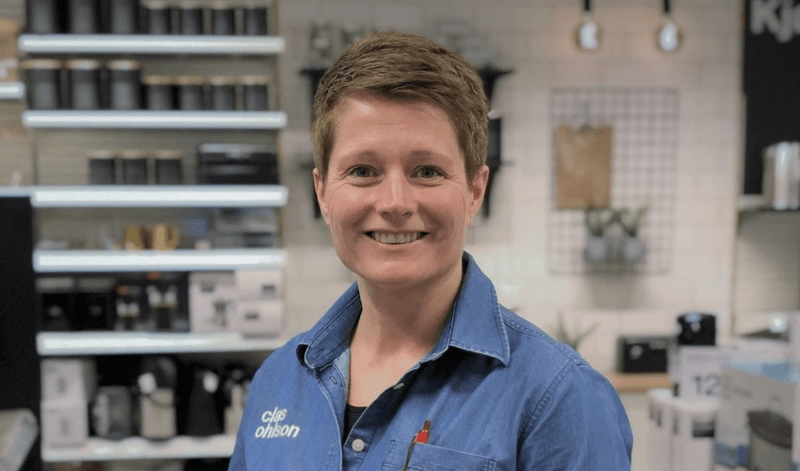 I dreamed of working as a store manager
Trine Helmersen began her journey with Clas Ohlson in 2011. She saw an advertisement for the position of merchandiser in the new Clas Ohlson store that was about to open in Harstad, Norway.
"I was very happy to get the job. I started three weeks before store opening and I felt at home right away. I got well taken care of and got a good training," says Trine.
Two years later, the Nord region in Norway was split in two; region Nord and Midt. In the split, a new regional merchandiser was needed, and Trine was asked if she wanted to take on the challenge.
"I did, and it was an exciting job that for example included helping to build new stores, it was both physical and creative, it was great fun. At the same time, I had a dream to one day become a store manager, I was attracted to the challenge of it."
In 2022 the opportunity came to become store manager.
"And it was in Svolvær. I had wanted to move there for quite some time. Svolvær is in Lofoten, which is paradise on earth if you like to hike and climb, which I do."
"I have never been a leader before, but I've got good support from the regional manager and from all my co-workers in the store, who are all very talented and know everything. I also had a mentor, who is another store manager in the region, which was very good."
"I enjoy being a store manager. It's an exciting job where I get to use all of me. I'm challenged in my job and I get to grow," Trine says.