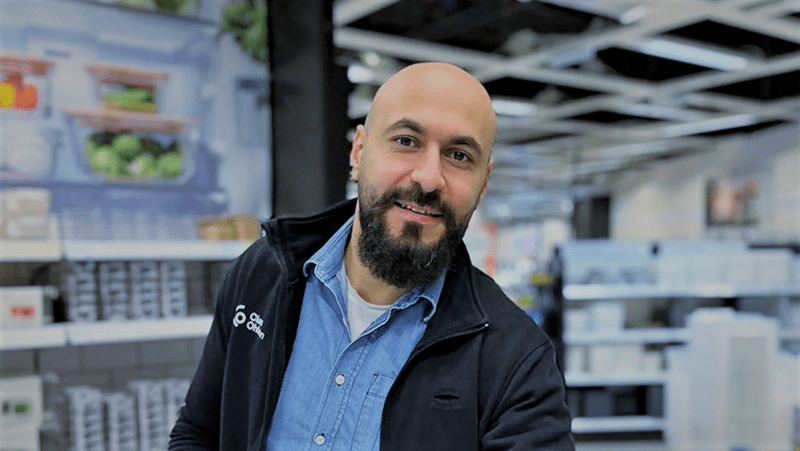 Stay curious and driven
Mahmoud Mouaid started working at Clas Ohlson in 2006. Like many of our co-workers, he has tried different roles in our company, and even left us for a while. Today, Mahmoud is Store Manager.
Many of our co-workers have made exciting journeys with Clas Ohlson – this is the first part of an article series, presenting some of you. Meet Mahmoud Mouaid, Store Manager in Norrköping Mirum, Sweden.
"I started during 2006 in a part time position at Clas Ohlson in Nyköping. I loved it and I immediately felt welcome. Then I discovered projects. I had the time of my life and got to work with almost every aspect of setting up and rebuilding a store, working in projects in all of our markets," Mahmoud says.
"When I became a father I couldn't travel as much, so I took the opportunity to become team leader. I liked it but I wanted to keep evolving in new fields. I left to work in a factory for a while, I also taught at a school. But I kept missing Clas Ohlson."
"I got the chance to become team leader again and I was super excited, but I had already decided I wanted to become store manager, so I took on extra challenges, worked hard and did my best. I'm store manager now and I'm very happy here," says Mahmoud.
"Clas Ohlson has always been like family for me. Our company has changed and evolved but our culture stays the same. As a store manager, I really like the "helicopter perspective" that you get, inspiring my co-workers and piecing the puzzle together. I have great use of all my previous roles and experiences – it's good to know a little bit about everything in a store."
"Stay curious and driven, be with people who can teach you things, bring your knowledge and ideas. Seek opportunities. It's not wrong to make mistakes, you just learn, and no one at Clas Ohlson is going to look down on you for trying," Mahmoud Mouaid concludes.