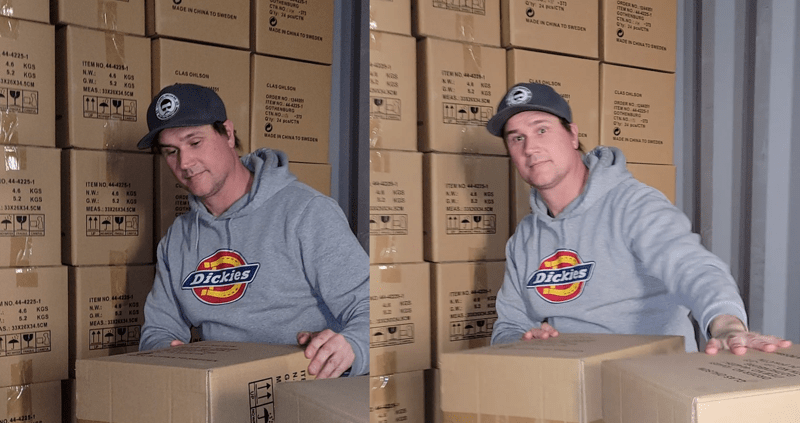 I have moved in different directions in my career
"I started working extra both in the store in Insjön and at our distribution centre (DC) 1994, straight out of school. I have had fun for almost 29 years now, I like to be an ambassador and tell everyone about Clas Ohlson," says Magnus Hellberg.
"My first impression was that people were so humane and kind to each other. It's fantastic, that even though we've grown so much as a company since then, that feeling is mostly still there."
During the nineties, stores opened at a rapid pace and Magnus applied to full-time positions in several different locations in Sweden. When the Örebro store opened in 1997, he got a job as a sales advisor.
"If I remember it correctly, there were 16,000 visitors on the opening day, and there was parking chaos throughout the central parts of Örebro. It was amazing!"
During his time in Örebro, Magnus took part in various store projects, both as a participant and as project manager. As a result, he got the chance to work as an Establishment Assistant, and later on as a Lease Manager. But in 2016 Magnus had to go on sick leave.
"I have moved in different directions in my career. I have received good support along the way, no matter where the journey has taken me."
Magnus has been a Warehouse worker at DC for seven years now.
"I have with me this from my time in the stores and in establishment: In order to give good service to the end customer, we need to serve each other well. Another thing is, I remember how the conditions are in different stores, and this is good to have with you in this job."
"Be curious, find out how the organization is structured. If any field of work seems exciting to you, dare to ask someone about it."